At Good Shepherd Veterinary Hospital, we strive to provide high quality veterinary care to the Greater Pittsburgh area, who are demanding the next level of veterinary medicine. Our goal is to educate the public about animal care and public health, while promoting "Healthy Pets, Happy Owners" and creating long-term doctor-patient-client relationships. We will be adding and changing the contents of this site frequently, so be sure to check back for updates! If you have any input or comments on how to make this site more educational we open to and all suggestions.
Expanding the Facility to Serve You Better
Renovations are underway at the hospital and will be complete later this summer. We are open for business with fully functional facilities throughout construction, with a separate entrance. Our new expansion will feature two additional exam rooms and a dedicated space for both the laboratory and pharmacy.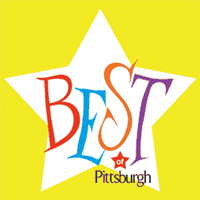 Recommend Good Shepherd highly! Dr. I was extremely detailed and very informative. We took my son's two parakeets for their first check up. Since birds are new to our family, Dr. I took the time to explain and answer all our questions. He even allowed my son to participate in the exam. It was GREAT! The staff was also very friendly. Highly recommend 😊
I have been going to good Shepard for 5 years now. Dr. I and Dr. Miller, all if their girls that they have as vet techs are exceptional!!! I would never consider going anywhere else and always, always and always will recommend them to anyone that I know. They are the very best, they have saved my dog and my two cats from death and their professionalism and their compassion for their animal clients and their human clients is beyond words. I couldn't say enough good things about them and couldn't imagine not having them as my vets and friends!!! Thank you good shepherd for you love for the health and well being of your furry clients and your human clients!!!! We love you!!!
Jessica and Ian Outer,
Stormy, Willow, Tyler, Toby, Theo, Tessa and Thomas!!!! Ruff, Ruff, meow times 5 🙂
MONDAY – FRIDAY
9:00AM – 7:00PM
SATURDAY
9:00AM – 2:00PM
SUNDAY
Closed
We are closed on major holidays.