At Good Shepherd Veterinary Hospital, we strive to provide high quality veterinary care to the Greater Pittsburgh area, who are demanding the next level of veterinary medicine. Our goal is to educate the public about animal care and public health, while promoting "Healthy Pets, Happy Owners" and creating long-term doctor-patient-client relationships. We will be adding and changing the contents of this site frequently, so be sure to check back for updates! If you have any input or comments on how to make this site more educational we open to and all suggestions.
Expanding the Facility to Serve You Better
Renovations are underway at the hospital and will be complete later this summer. We are open for business with fully functional facilities throughout construction, with a separate entrance. Our new expansion will feature two additional exam rooms and a dedicated space for both the laboratory and pharmacy.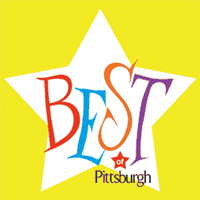 This is an amazing place. Dr. I has treated my animals with great love and respect - staying up through the night in crisis situations - incredibly comforting and kind both with his patients and their owners. I highly recommend Good Shepherd Veterinary Hospital - great with exotics!!! many thanks to the hospital!
I don't have enough words, or space, to describe how wonderful Dr I is or how much he has done for my animals. I originally found Good Shepherd via referral from another vet as someone who would offer a discount on services for a cat I rescued. I was impressed that he would want to help people help animals, and made an appointment. My first visit was wonderful, I transferred all my fur babies, and have taken all my animals to him exclusively for 8 years. Dr I has treated my cats, dogs, and exotics. He has done equally well with all of them. The office is clean, safe, and comfortable. The staff have always been amazing- professional, caring, pleasant, organized. Dr I has treated all my pets through health issues, emergencies, multiple surgeries- I am confident in saying that many of my babies would not have lived if it weren't for the extraordinary care he has provided in so many ways. He has stayed overnight at the office with animals, handled late night emergencies, and made many other accommodations to help animals. He donates his time and services to help shelters and community. Dr I always takes the time to fully explain everything, never rushes appointments, is patient and kind, wonderful with the animals and people, and truly cares about the health of his patients not just the money. Dr I goes above and beyond, always. I simply could not recommend a vet more.
MONDAY – FRIDAY
9:00AM – 7:00PM
SATURDAY
9:00AM – 2:00PM
SUNDAY
Closed
We are closed on major holidays.